Gluten-Free/Dairy-Free/Plant-Based
There are some things I like about the cold weather, even though South Carolina's weather gives us little sneak peeks of a cold front ALL year long. Fires, tall boots, blankets, but nothing beats any of those more than soup season. My favorite kind of soup is a good, hearty, CHOWDER. Well, the cold weather also brings along colds and other illnesses, which is not good for someone like me, who tends to have issues with chronic sinus infections. Buh-bye, dairy!
When I took a batch of this over to my parents' house to eat for dinner one night, my mom said, "This tastes like Chicken Pot Pie, but without the chicken!" I'm always on the hunt for healthier comfort foods that still make you feel good and warm inside with each bite without repercussions from an upset gut afterwards. The pureed cauliflower gives this soup a good hearty chowder consistency, and the natural flavors satisfy your tastebuds…and eating hot soup is a sure way to fill up your belly and soul at the same time.
Hearty Vegetable Chowder
1 onion, diced
4 stalks celery, diced
1/4 cup avocado oil
2 lbs. frozen mixed veggies (corn, green beans, carrots, peas), thawed
2 (1 lb.) bags steam-in-a-bag fresh cauliflower
4 tablespoons plant butter (I like Country Crock avocado oil)
32 oz. organic vegetable broth
2 cups water, divided
2-3 teaspoons sea salt
1/2 teaspoon black pepper
Place onion, celery, and avocado oil in a pot on medium heat on the stove. While vegetables are cooking, stir occasionally and cook cauliflower in microwave according to package instructions. Pour 1 cup water in a blender, then add 1 bag cooked cauliflower and puree until smooth. Add plant butter and remaining bag of cauliflower, pureeing again until smooth. Add pureed cauliflower, vegetable broth, and remaining 1 cup water to pot and stir well. Add mixed vegetables, salt and pepper, cover and continue cooking for about 10 minutes. Serve hot.
Make-Ahead Instructions (short term, up to 7 days in refrigerator): If you plan on making this a family-style meal ahead of time, you can store the soup in a large plastic container, or in a slow cooker. If using a large plastic container, reheat in a pot and serve immediately. If using a slow cooker, turn on low for 3-4 hours or high for 1-2 hours, just until hot. Turn setting to low for serving.
Freezer Meal Instructions: Distribute soup evenly among mason jars or other freezer-safe containers. Cool completely, cover, and store in freezer. Thaw before reheating in a pot or microwave-safe soup bowls.
**Take it on the go! Make sure soup is hot, then spoon it into a soup thermos and take it with you to work or pack in your kids' lunchbox!**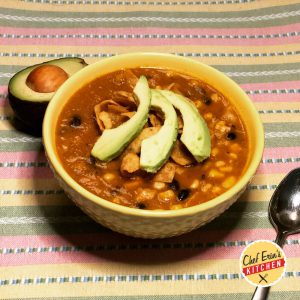 Chicken Tortilla Soup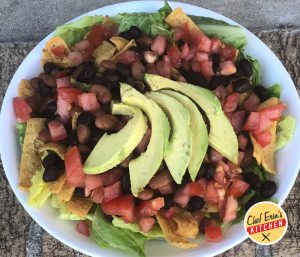 Black Bean Taco Salad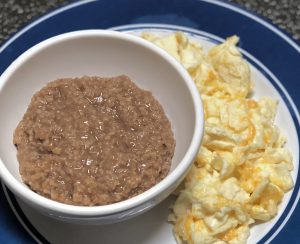 Quinoa Oatmeal