Click HERE to watch the video of this recipe on my YouTube Channel!
Now that College Football Season is officially here, it's time to start making some good, hardy, filling appetizers to munch on for those pre-game parties. The ultimate test was when I made these for a family gathering at my parents' house. I had been wanting to make these to try them out, so the perfect opportunity presented itself with my favorite recipe guinea pigs. They don't hold back, and are happy to let me know if a recipe needs to be tweaked.
My brother has been trying to be a little more health-conscious lately, but he said he would try a couple to see how they turned out. He ate his first serving, shook his head, shot me a dirty look, then went back for more.
"Tomorrow is a new day, don't worry about overdoing it today! Jump back on the wagon tomorrow by doing intermittent fasting!" I encouraged him.
He said those meatballs were worth it, so I'll take that as a good sign.
Slow Cooker BBQ Meatballs
2 lbs. frozen homestyle meatballs
18 oz. bottle honey BBQ sauce
1 cup ranch dressing
1/2 cup light brown sugar
Spray cooking spray in a 4 quart slow cooker, then place meatballs in slow cooker. In a small mixing bowl, whisk together BBQ sauce, ranch dressing, and sugar. Pour on top of meatballs, cook on low for 2-3 hours, until hot. Turn setting to warm and serve.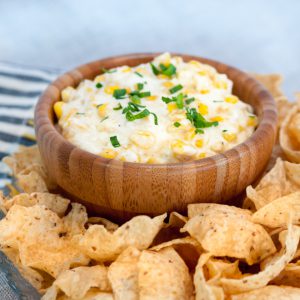 Creamy Corn Dip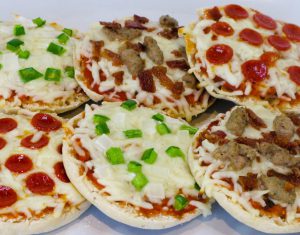 Mini Pizzas