Gluten-Free/Dairy-Free/Vegan/Vegetarian/Plant-Based
A friend of mine reached out and asked me if I had a good white chili recipe, and it dawned on me that I had never made it. How is this possible?? Well, it is. I'm glad the fire was lit under my booty with this idea, because this quickly came one of my favorite go-to soups to eat that is packed with fiber, veggies, and nutrients. Hmm, is this another recipe where I can hide some pureed cauliflower to unsuspecting victims? Why yes…yes it is.
Since I have made so many soups and sauces hiding pureed cauliflower, I had to throw this one into the mix. In fact, the list of concoctions where I do this is growing exponentially, and I'm quite enjoying it to be completely honest. Although this recipe is technically called a chili, I would say it's more of a chowder…which is my personal favorite kind of soup anyway. So, it works out. It's got some kick to it with the chiles and spices, so it could also be served with a Mexican style meal. Hey look, a healthy option for Cinco de Mayo coming up. I'm in.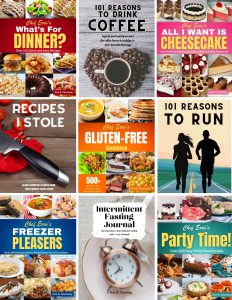 White Bean Chili
1 medium yellow onion, diced
1 tablespoon coconut oil
3 cloves garlic, minced
14.5 oz. container organic vegetable broth
4 oz. can diced green chiles, drained
1/2 tablespoon cumin
1/2 teaspoon paprika
1/2 teaspoon dried oregano
1/2 teaspoon ground coriander
1/4 teaspoon cayenne
1 tablespoon sea salt
1/2 teaspoon black pepper
12 oz. bag steam-in-a-bag cauliflower
8 oz. dairy-free cream cheese (I like Kite Hill brand)
3 (15 oz.) cans cannellini beans
12 oz. bag frozen corn, thawed
In a soup pot, combine onion and coconut oil, cook on medium heat until onions are tender. Add garlic and continue cooking for another minute, add 2 cups of vegetable broth, all spices, and continue cooking for another 6-10 minutes. Cook cauliflower in microwave according to package directions. When cauliflower is done cooking, add to a blender along with remaining vegetable broth, chiles, dairy-free cream cheese, and 1 can of cannellini beans. Puree soup until smooth, pour into pot. Add remaining two cans of beans and corn, cook for another 5 minutes. Serve immediately, or distribute among freezer safe containers. Store in refrigerator for up to 7 days, or in freezer for up to 6 months.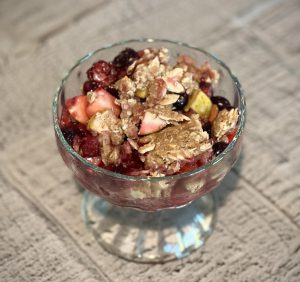 Fruit Crumble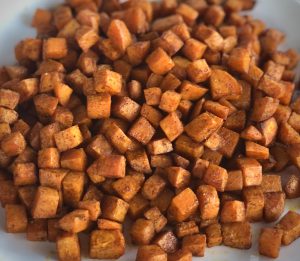 Roasted Cinnamon and Chipotle Sweet Potatoes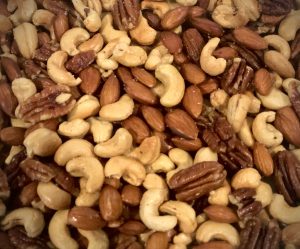 Oven Roasted Mixed Nuts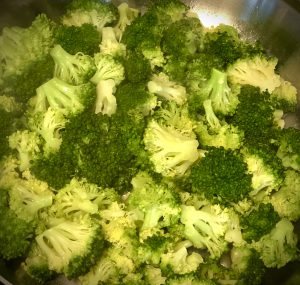 Our Favorite Broccoli