This recipe was an experiment, so I called in the peanut butter expert to weigh in with his professional opinion…my oldest brother. I wasn't sure if the first batch would be too sweet or too rich, so I made a second batch and cut the peanut butter flavor a little bit. He stopped by to check out our home renovations, and left with two containers of homemade ice cream, labeled #1 and #2. As I was loading up a bag of goodies for him (which also included some brownies), he said, "I need to come by more often!" I would call him a moocher, but we tend to show up at his house a lot during the summer to take advantage of his pool. It's a fair trade-off.
One of my pet peeves with ice cream is having to wait for it to soften when it comes out of the freezer. If the ice cream feels like it needs a jackhammer every time you try to take a bite, it ruins the experience for me. I realized that even when this ice cream comes right out of the freezer, it has the perfect consistency of being creamy and cold without being rock solid.
The fact that it takes five minutes to mix up just makes it that much better. If you're looking for the healthier version of this recipe to make it dairy-free and keto, scroll down for the variation!
Recommended Books
No-Churn Peanut Butter Cup Ice Cream
1 can sweetened condensed milk
3/4 cup creamy peanut butter
3/4 cup half and half
1 teaspoon vanilla extract
4 Reese's peanut butter cups, chopped
Combine first four ingredients in a blender and blend until smooth. Stir in chopped peanut butter cups, spoon into freezer safe container and place in freezer to set for at least 3-4 hours.
**Make this Dairy-Free and Keto!! Subsitute sweetened condensed milk with full-fat coconut milk and substitute 2 tablespoons Lakanto or ChocZero syrup for the half and half, and throw in some Lily's chocolate chips instead of peanut butter cups!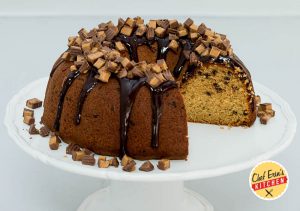 Peanut Butter Chocolate Chip Bundt Cake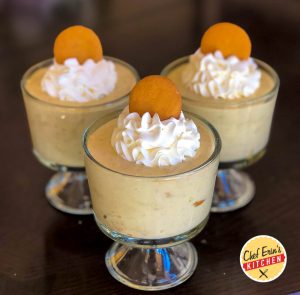 Banana Pudding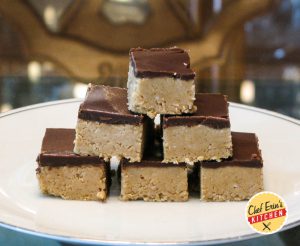 Chocolate Peanut Butter Bars