Gluten-Free
In 2017, I worked as an assistant pastry chef at a brand new upscale restaurant. I was overwhelmed and intimidated beyond belief surrounded by the incredible talent and skills of the chefs I worked with, and there wasn't a dull day that was ever experienced working with these guys. Although it was a very busy, chaotic, and slightly stressful place, the experience I gained from working there, the food, and the daily belly-laughs at the shenanigans were beyond worth it.
After tasting the restaurant's Shrimp and Grits, I begged the chef to show me how he made them. He agreed, so I stood next to him with paper and pen, jotting down notes on ingredients and directions. He had made them so many times before that he didn't even need to measure anything out, so I was only able to write down ingredients in my little notebook.
That little notebook has been sitting in my desk drawer since I left that job to go out on my own, filled with other amazing recipes that are patiently waiting to grace our dinner table. Since I've had some pretty bad gut issues over the past few years, I kept putting this recipe off in fear of increasing any tummy troubles. Thankfully, intermittent fasting has been a HUGE help in healing my gut, giving me the opportunity to make more meals like this and indulge in foods I truly love again without being so restricted.
I grew up not being a huge fan of grits (GASP!) and being a Southern girl brought a lot of harassment along with it. After working at this restaurant, I learned the best way to make grits. After I started making them at home for our family, I completely fell in love with them. What's the secret? Well, there are a few factors that go into play here. First, chicken broth for flavor. Next, using half and half for the creamy consistency (without being too rich with just heavy cream). Third, butter and salt are always your friends when it comes to grits. Last and most important factor? Cooking them low and slow.
For the shrimp and sauce, personally I don't want a sauce that is too thin. Since I wasn't able to write down exact measurements, the first time I made this was very much an experiment. As I smelled and tasted the sauce, I couldn't believe how well it was turning out, but still wanted it to be a little thicker. The freshly grated parmesan cheese I had in the fridge was calling my name, so I started with 1/4 cup, then added more. The end result of the entire dish was beyond fantastic.
It is extremely rare for my husband to go back for second helpings, and he headed right back for the kitchen after cleaning his plate. As for our kids? The 9 year old also went back for seconds, while the 5 year old cleaned his plate. My parents came over to be part of the experiment as well, and my dad (who does not like seafood) told me that whenever I make this dish again, let him know and he'll be here. Looks like I may have to start throwing some dinner parties when all of our crazy home renovations are finally finished!!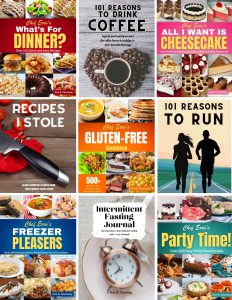 For the Shrimp and Sauce
2 pieces thick cut bacon, cut into bite size pieces
1 pound raw, peeled shrimp
1 tablespoon unsalted butter
1/4 cup roasted red bell pepper, minced
2 green onions, minced
1 teaspoon BBQ seasoning
1/2 teaspoon sugar
1/2 teaspoon sea salt
1/4 cup cooking sherry or dry white wine (I used pinot grigio)
1/2 cup heavy cream
1/2 cup freshly grated parmesan
In a large skillet on medium heat, cook bacon until crispy. Remove bacon from pan and set aside, leaving bacon fat in pan. Add butter and stir until melted, then add shrimp. Saute until opaque and tender. Add wine and cook for another 1-2 minutes, until sauce slightly reduces. Stir in heavy cream, bell pepper, green onions, BBQ seasoning, sugar, and salt. Cook for another 2-3 minutes, add parmesan cheese and stir. Cook for another 2-3 minutes until sauce has thickened. Spoon shrimp and sauce over grits.
For the Grits
1 cup stone ground grits
2 cups chicken broth
2 cups half and half
1/4 cup butter
1/2 teaspoon sea salt
Combine grits, chicken broth, and half and half in a pot on medium/high heat and stir together. Bring to a boil, then reduce heat to low/medium, cover and cook for about 20-30 minutes, stirring occasionally. When grits have thickened, add butter and salt, stir together and cover again until butter has melted. Stir together and serve hot.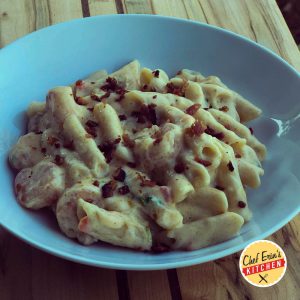 Southern Shrimp and Pasta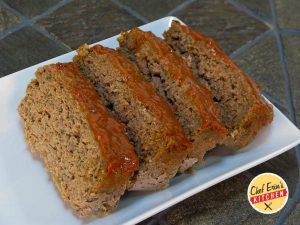 Easy Meatloaf