Gluten-Free/Dairy-Free/Keto/Paleo
The first time my mom made this for us, I said in disbelief, "Turkey tenderloin? I didn't even know those existed!!" Fully expecting the meat to be dry when I took a bite, it was incredibly moist and tender. The original recipe that she looked up was for a pork tenderloin with soy sauce, but she wanted to try a healthier version by using turkey in its place. When I got a hold of it, the soy sauce was switched out with coconut aminos. Personally, I prefer coconut aminos to soy sauce anyway, so it was a win-win here!
Since making healthy prepared meals can be a challenge, this is one of my favorite options. It's Whole 30 compliant, Paleo-friendly, Keto-friendly, really easy, and it makes enough for about 6 servings. Typically when I make this for our family, there are two servings left for me to stash away for lunch for the next couple of days. I'll throw this in with a salad or some Roasted Sweet Potatoes and Brussel Sprouts. Next challenge is to make this in an InstantPot for a quicker option! Unfortunately, I have to wait for these insane home renovations to be finished before I get an InstantPot because we have NO room for it right now. Please send wine. And an InstantPot.
Slow Cooker Turkey Tenderloin
24 oz. package turkey tenderloins
1/4 cup olive oil
2 tablespoons coconut aminos
1 tablespoon Montreal steak seasoning
Pour olive oil and coconut aminos into a slow cooker, then sprinkle seasoning evenly on bottom. Place both turkey tenderloins in pot, move around to coat bottom well before turning over and repeating process so that tenderloins are covered on both sides. Turn setting to low and cook for 2 hours, or until a thermometer reads at least 165 degrees. Turn setting to warm, cut into slices and serve.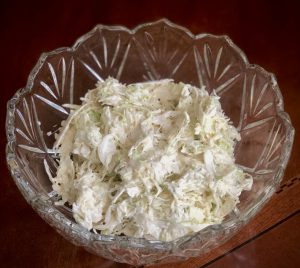 Super Simple Coleslaw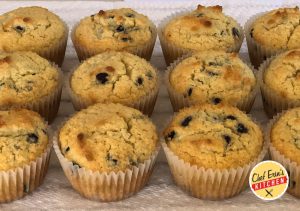 Dairy-Free Keto Chocolate Chip Muffins